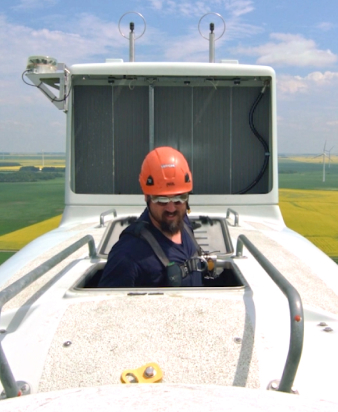 Sustainability at Fortive
Accelerating progress toward a sustainable future for all.
Our commitment to sustainability has been a priority since day one. We're building a future that's stronger, safer, and smarter for customers, employees, suppliers, communities, and the planet.
Strategic Pillars
Our framework for positive impact.
These strategic pillars convey our priorities and the outcomes we seek to achieve. They reflect the most significant environmental, social, and governance topics identified by our stakeholders during our 2020 materiality assessment update, and are aligned with our values.
Empower inclusive & diverse teams
The Focus
Advance an equitable and inclusive culture that enables everyone to be authentic and do their best work
Invest in our communities
The Focus
Create and advocate for positive impacts in the communities in which we work, live, and serve
What It Looks Like
Our annual Day of Caring, which gives employees paid time off to serve causes and community organizations they care about

Accelerating philanthropic efforts and charitable contributions through the Fortive Foundation

Investing in the next generation of leaders and innovators through the Fortive Scholarship program
Protect the planet
The Focus
Protect the environment and resources across the value chain
What It Looks Like
Aggressive goals for reducing our greenhouse gas (GHG) emissions and transparent reporting on progress

Investing in infrastructure and innovative solutions to reduce emissions worldwide

Leveraging the power of FBS to drive consistent progress and performance
Work and source responsibly
The Focus
Raise and reinforce expectations to ensure people, safety, and quality are priority #1
What It Looks Like
Internal COVID-19 task force with clear guiding principles: safety, transparency, empathy, science, and trust

World-class environment, health and safety program, and use of FBS tools to ensure a safe workplace for our employees

Our Fortive Code of Conduct, Supplier Code of Conduct, and other policies and programs that support human rights
Operate with principle
The Focus
Establish and enforce boundaries to protect critical assets
What It Looks Like
Industry-leading compliance program with confidential Speak Up! hotline in 22 languages

Investing in cloud-based infrastructure to strengthen privacy and security for customer and employee data

Using systems and standards to monitor, manage, and mitigate risks in real time, and to assess emerging trends and topics
Goals & Progress
Reducing our footprint. Increasing our impact.
In 2019 we set an ambitious goal of reducing our Scope 1 and Scope 2 greenhouse gas (GHG) emissions by 40% by the year 2030 (from 2017 levels).
In 2021, recognizing that climate change demands more urgent action, we announced a more aggressive goal to reduce GHG emissions 50% by 2025 (from 2017 levels).
Also see our goals for inclusion & diversity.
Scope 1 + 2 GHG Emissions (MTCO2e)
GHG Emissions Intensity (MTCO2e/Revenue (USD))
35K+
service hours contributed by Fortive employees worldwide to their local communities during the Fortive Day of Caring
32.1%
reduction in greenhouse gas emissions intensity since 2017
54
new and renewed scholarships awarded to children of Fortive employees through the Fortive Scholarship Program in 2020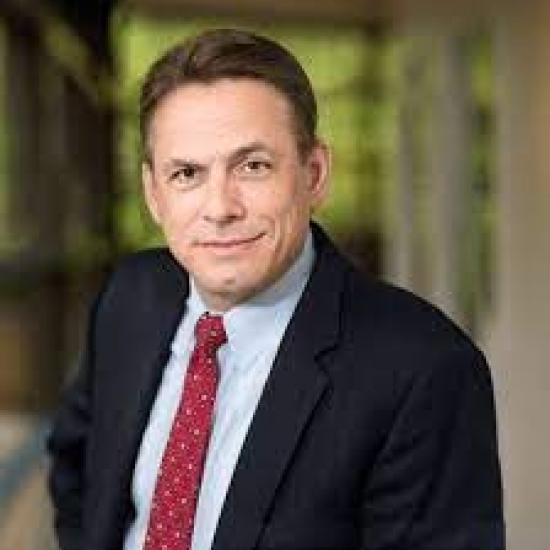 "Our purpose is infused with a spirit of generosity and optimism that inspires us to build better workplaces for our employees, better communities for our families, a better planet for all of us. It pushes us to innovate for our customers, who are out trying to solve some of the world's biggest sustainability challenges."

Peter Underwood

SVP & General Counsel
Reports & Policies
Transparency matters.
Sustainability has been a priority since day 1. The progress documented in each sustainability report since our founding demonstrates our commitment to continuous improvement and increased rigor.
We completed our first GRI Index and submitted our first public CDP Climate Change disclosure in 2020. We added a SASB Index to our GRI Index in our 2021 Sustainability Report, and there's more to come.
Reports.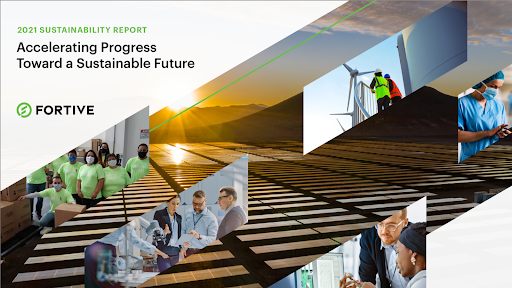 2021 Sustainability Report and GRI Index
As we reflect on 2020, we are acutely aware of how this last year tested all of us, as individuals and as a business. We also see that our strength and resilience as a business is made possible by our inclusive and diverse teams, reinforcing that we are more together.
2021
2021 CDP Climate Change Disclosure
2020
2020 Corporate Responsibility Report
2020 GRI Index
2020 CDP Climate Change Disclosure
2019
2019 Corporate Responsibility Report
Policies & Statements.
Fortive Code of Conduct
We are firmly committed to building our business with integrity and dealing honestly and fairly with our employees, customers, business partners, investors, and competitors.
Supplier Code of Conduct
We take a stand for human rights and fair labor standards, and we expect all suppliers and subcontractors across our operating companies to do the same.
Supplier Diversity
We are committed to identifying and cultivating diverse supplier relationships that foster responsible sourcing, inspire collaboration, and accelerate innovation.
Federal Employer Information Report EEO-1
We are strongly committed to progressing inclusion, diversity, and equity across our businesses as an equal opportunity employer. While we believe our goals & progress best reflect our commitment, our recent EEO-1 report is also available for reference.
California Transparency in Supply Chains Act of 2010
We are committed to producing products ethically and ensuring that none of our workers were forced, coerced, blackmailed, or trafficked into their jobs.
Transparency in Supply Chains Statement
We do not engage in slavery or human trafficking, and we require suppliers and subsidiaries to comply with laws against forced or involuntary labor.
Conflict Minerals Policy Statement
Communicates our expectation that our suppliers source only from conflict-free smelters.
Conflict Minerals Report
Our most recent conflict minerals report.
Political Contribution Policy
We are committed to transparency in political and trade association contributions, and do not permit contributions from corporate funds to political parties, candidates, or ballot measures.
Charitable Contributions Policy
We are proud to support the communities where our employees and customers live and work and to donate to causes that align with our values.
Environmental, Health, and Safety Policy
Details our commitment to continuous improvement for minimizing waste, preventing pollution, promoting sustainable practices, and preventing workplace accidents.
Anti-Corruption Policy
We are committed to obeying all anti-corruption and anti-bribery laws in all countries where we operate.
Direct Impact
Investing and innovating for a better world.
We're proud that many Fortive products and services support sustainability directly by powering clean energy and critical infrastructure, reducing water and waste, and ensuring safe, sterile healthcare environments.
Partnerships and Recognition
Working together for greater impact.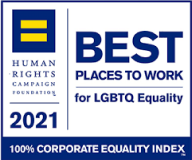 100% score on the Corporate Equality Index every year since our founding.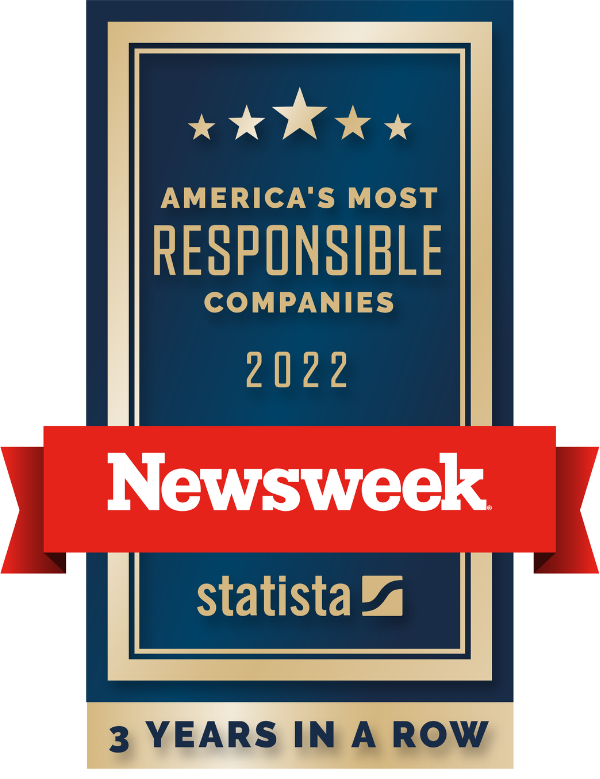 Recognized by Newsweek as one of America's Most Responsible Companies 3 years in a row.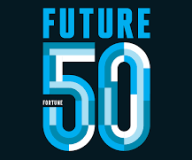 Named to the Fortune Future 50 list, recognizing innovative companies with the greatest capacity to sustain long-term growth.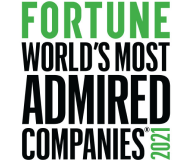 Named one of the world's most admired companies by Fortune in 2021.