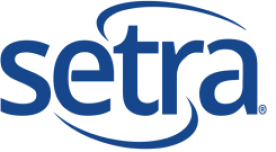 Innovative force-sensing technology.
Setra Systems is a global leader in precision sensing instruments that help measure and manage controlled environments. Setra's solutions are vital to patient safety, clean room production quality, building performance, and other critical infrastructure support across a wide range of industries.
Founded in 1967, Setra Systems continues to build on its heritage of innovation and continuous improvement, designing and delivering pioneering devices that make the world a safer place.
50+
years as a global leader in designing and manufacturing pressure, acceleration, and other environmental sensing devices.
20+
diverse markets served, with applications from hospital and industrial clean rooms to data centers and alternative energy management.
NEED
weeks to build the AIIR Watch negative pressure machine, which uses ultraviolet light and HEPA filters to remove airborne contaminants like coronavirus