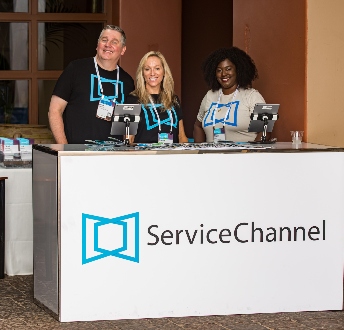 Powering peak facility performance.
ServiceChannel is the leading online platform for the procurement and delivery of distributed services. The company's workflow applications and digital marketplace draw from millions of data points to intelligently match contractors with jobs, improving quality, cost transparency, and efficiency. The company's innovative software as a service (SAAS) offering empowers owner-operators to manage and automate the full lifecycle of maintenance and repair workflows for multi-site properties and related assets, including work order management, asset tracking, and tracking for more than 80,000 service providers. 
With over 20 years as the leader in facilities management, ServiceChannel is trusted by more than 500 leading brands including Walmart, Trader Joes, Chipotle, Adidas, Louis Vuitton, and Jiffy Lube to optimize billions of dollars of spend and millions of transactions around the globe each year.
"The need to effectively and precisely manage the work related to physical properties and assets has never been more important. We are proud to have supported our customers with the data and disciplined workflow during the past year and are excited to help them prepare for this much-anticipated period of recovery and renewal." 

Noam Reininger

President
360K
commercial locations use service management programs
80,000
service providers are on ServiceChannel's network
200+
customers can find service providers from over 200 trades